About Debbie Maue
2010-2017 Jameson "Top Producer"
2008-2017 Chicago Association of Realtors "Top Producer"
2013-2015 President - Realtors to the Rescue
2011/2012 - Director of Shelter and Rescue Relations-Realtor's to the Rescue
2010 - FIABCI Chicago President
2008 -2009 NAR President's Liaison to Costa Rica
2010 - Chair CIREC (Chicago International Real Estate Council)
2009 - IAR Illinois Association of Realtor's International Operations Committee
2015 - Licensed as a Real Estate Professional in the State of Montana
Ironman Triathlon - 4 Time Finisher
2017 - Boxing Competitor in Chicago's Real Estate Rumble to benefit Big Brothers Big Sisters of Chicago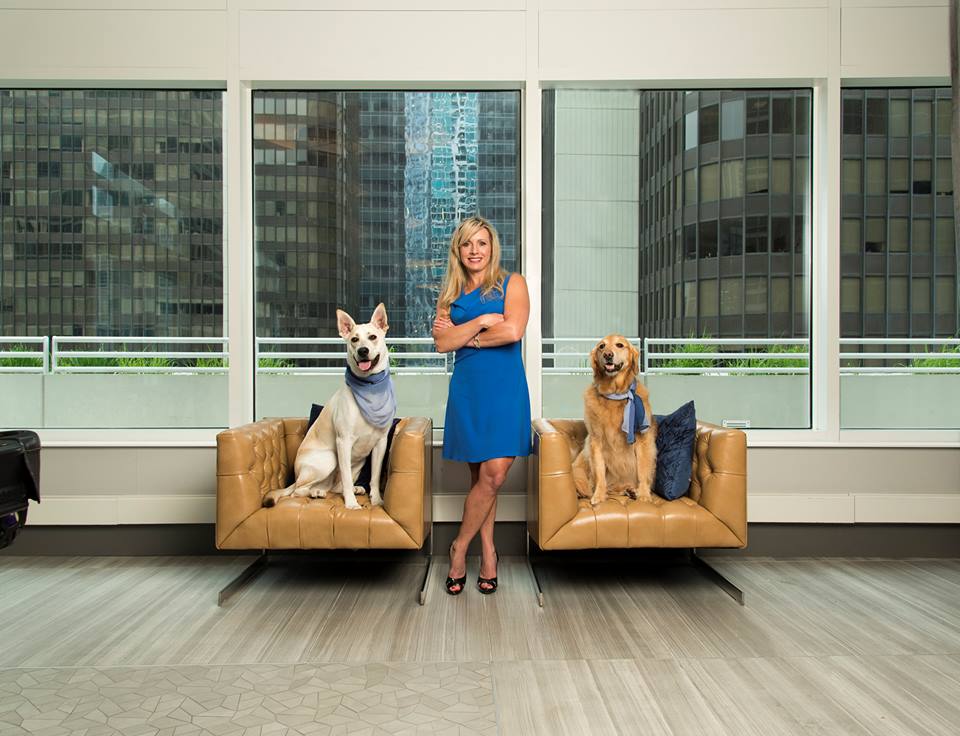 With over 27 years in the real estate industry, I know the importance of getting the job done. Having a business which is 100% referral driven and being ranked among the top 1% of realtors in the metropolitan Chicago market is a strong indication of such. My broad knowledge of real estate, marketing background, and exceptional organization skills allow me to effectively design, implement, and execute strategies for the purchasing and selling of properties for my clients. Consequently, this allows for the completion of a very successful and smooth transaction for those not only involved with the real estate transactions in Chicago, but across the US and around the world as well.
My mission in real estate is to develop long-term relationships with my clients which will last my career and beyond. To do this, I must not only be personable, reliable, and loyal, I must also have the desire to provide my clients with the highest level of knowledge, professionalism, and service. This is accomplished by staying abreast of the real estate market and the latest technology and industry trends. Proof of this is demonstrated by my real estate career. I have received numerous awards and earned many designations. A few of these include Top Selling Agent, Top Rental Agent, and The Rising Star award for outstanding service, professionalism and dedication.
I hold the Real Estate Broker's license, I am a licensed ABR (Accredited Buyers Rep.), have earned my GRI (Graduate of the Realtors Institute), CLHMS (Certified Luxury Home Marketing Specialist) and CRS (Certified Residential Specialist), the certificate in Urban RealEstate from the University of Illinois at Chicago. Recently, I have earned the CIPS (Certified International Property Specialist) designation and also became a member of FIABCI, the international real estate organization. This is especially beneficial in my international & culturally diverse dealings.
Additionally, I am licensed to practice real estate and assist my clients in the state of Montana.
My extensive real estate background ranges from serving as a managing broker and being instrumental in the development of a cutting edge Chicago-based Internet rental service, selling out very popular real estate developments, and selling/purchasing real estate in markets outside of Illinois. My broad background of having purchased and sold numerous investment properties for myself has given me a first-hand understanding of my clients' experience, as well as an extensive background in the rental market has complemented my understanding of what it is like to own and manage investment property. These experiences are able to give me the ability to guide my clients in their decisions and prepare them for the role of home ownership and transition.
A graduate of the University of Illinois at Chicago, I hold a Bachelor of Arts degree in Marketing. I am the past president of the Fairy Godmother Foundation and Charitable Fundraising. I am currently the President of Realtor's to the Rescue. I am also very involved in fitness - previously as a fitness instructor, but also as a competitor in triathlons and the Ironman having completed 4 Ironman Triathlons. Currently, I reside in Lincoln Park with my husband and two dogs with our other home being in Montana.